SYMBIOSIS: A SAGA OF EXCELLENCE
Symbiosis Motto: "Vasudhaiva Kutumbakkam" means "World is one Family"
Symbiosis is a family of 46 academic institutions, imparting quality education for over 40 years. It is host to over 27,000 Indian and International students on campus.
These campuses epitomize the Symbiosis vision, 'Promoting International Understanding through Quality Education' and are a beehive of international students from all across the globe, being privy to Indian culture and hospitality. Many of these campuses are fully residential and have recreational facilities which include swimming pools, amphitheaters & Health Care centres. Keeping its excellent track record in mind, in 2002, the Ministry of Human Resources Development, Government of India conferred the 'Deemed to be University' status on Symbiosis.
Inspired by the ideals of 'Vishwa Bharati' of Gurudev Rabindranath Tagore and 'Antar Bharati' of Sane Guruji and with a deep desire to help foreign students, an idea of 'Symbiosis' was conceived by Dr. S.B. Mujumdar in the year 1971. The motto of Symbiosis is 'Vasudhaiva Kutumbakam' and truly for the foreign students at Pune it is a 'Home away from Home'.
Symbiosis today comprises of 46 institutes imparting training in diverse disciplines. It has students who hail from all states of India and from more than 85 different countries. Symbiosis is known to be a multi-cultural, multi-lingual and multi-national institution. An institution, where academic democracy prevails, where law is the religion and freedom of thought and expression is the spirit, where equality is not preached but practiced, where Innovation, Passion and Compassion is nurtured.
Read more...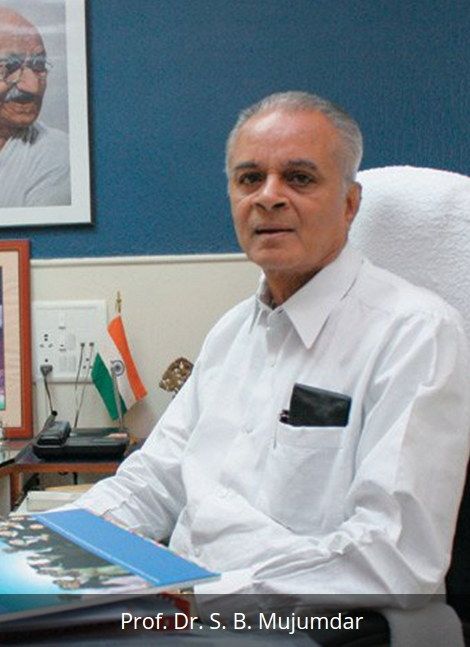 Founder & President, Symbiosis
Read more...